Name: Xies
Age: 32
Gender: Male
Personality: Xies appears to be a pretty laid back guy who never appears to put forth much effort. He only really sticks to a certain group of areas. When he is at 100 Acre woods he is usually hanging out with the animals or relaxing in a tree. When he goes to Halloween town he is helps out with whatever they need to get ready for Halloween which is one of his favorite time of years. But when he goes to Tortuga at Port Royal he becomes a party fan who gets into bar fights and such. He loves to sleep and he loves relaxing and will always sleep when he gets the chance. He is a very dedicated worker when he wants to be when he is asked to do something he will sometimes take a little while unless he really wants to do it. He has a very deep seeded hatred towards the Heartless even though he can't remember anything of how they destroyed his home he can't help but feel hatred for them.
Appearance: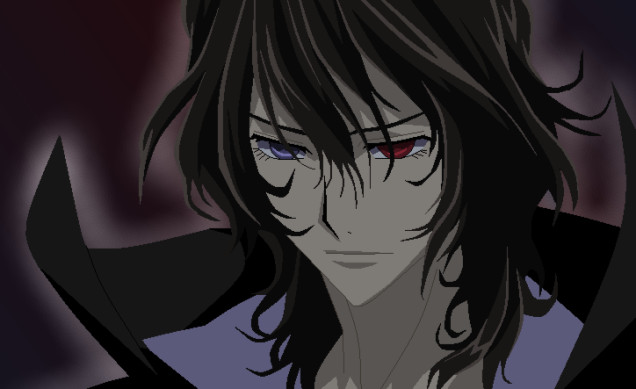 He is usually wearing his old Organization Robes.
Position: Neutral Keyblade Wielder (Ex-Organization)
Realm: The Darkness
Rp sample:
It was a cold day in Hollow Bastion and Xies and Lexa were on a mission for their leader they were sent to Hollow Bastion to locate a man who was causing trouble for the organization. They had learned that the man could be found sometimes at the end of a giant canyon so they were dispatched to locate the mystery man. Xies was focused on the minion but Lexa wasn't as dedicated she kept trying to convince Xies to stop but he wouldn't she was rubbing her hands together trying get closer to him but to no avail he just kept walking forward focused on the mission. When he reached the end of the canyon he came to a small area with a ditch on the end he saw the man in the center just meditating he walked closer trying to get the man to talk but to no avail.
As Xies drew closer to the man a flash of light shot out of his hand as he called out his Keyblade he got into a ready stance prepairing to fight. The man looked up at him speaking "You are a chosen warrior and your mind is clouded to the truth" in an instance he launched forward striking Lexa in the stomach with incredible force sending her flying back. He reappeared in the center again but this time it was different his hands were glowing a bright fusion of colors swirling around his fists as he smashed them into the ground the light expanded covering the entire area and as quickly as the light appeared it quickly disappeared. Xies looked around and just ignored it he walked over towards to Lexa to make sure she was okay she did the same but when she ran towards him something stopped her a barrier she tried to break through she couldn't Xies also tried but still nothing worked. With the failure of trying to break the barrier he walked towards the man jumping into the air slashing down towards his head "what did you do?" A faint laughter could be heard from the man as he raised his hand a bright light appeared as a blade appeared (think Kingdom Key) blocking Xies's attack "I needed us to be alone so that I could free your mind."
Xies jumped back landing on his feet sliding a little he launched forward again slashing again and again and again each one easily being deflected by the man. Xies kept at the assault but he never made even a scratch he just got more and more annoyed with each passing blow it was easy to tell he was getting weaker and tired with each passing blow as his breath grew heavier and sweat rolled down his face. The man smiled as he got into a stance "Your powers are at their weakest as long as your mind is clouded" the man lunged at him slashing one hundred times faster than anything Xies could do. He couldn't keep blocking he was slowly being moved back with each attack till finally the man hit so hard it sent him flying back against the wall "If that is all you can do I will just kill you" the man said drawing closer. Xies was hurt and was having trouble getting up he had all but given up he was getting ready for death "don't give up keep fighting" Lexa was screaming from behind the barrier as he heard her he slowly tried to get up he had his head hanging down the man drew closer getting ready to deal a final blow the man swung his blade down as he was about to make contact Xies put up both his hands as he did a giant blast of light shot out from both his hands. When the light cleared in both his hands were a Keyblade they looked the same but there were two of them in an X formation blocking the mans keyblade.
With that the fight shifted back to Xies he pushed back sending the man flying back he then launched forward at the man having his keyblade shoot at him he continued charging. When he got right in the man's face he started unleashing a fury of slashes making it hard for him to keep his balance the man quickly jumped running back to the center. As the man stood there he gathered his energy into his Keyblade he looked at Xies "Im going to end this is one attack so you better come at me with everything you got" the man launched forward towards Xies. He managed just in the knick of time to gather all his energy into his blades as he blocked the man's attack a pure white light eminatted from the blades the man laughed "now I will clear your mind and show you the truth." As the light grew brighter expanding consuming everything in the barrier as Xies blinked he found himself in nothingness complete and total nothingness he looked around trying to find someone or something as he floated in the darkness he started to hear voices coming from a single direction. He was unsure of wether or not to follow the voices but he figured it was better than standing there doing nothing so he followed the voices for what seemed like hours when he finally heard the voices clearly they kept say only one thing "Sei and Alexandra" he was unsure of what it meant he just kept moving forward. Finally he came across a door a giant door he wasn't sure what it was but he kept moving forward as he grew closer it began opening slowly as he grew close enough he could see a light from inside it. He just kept coming closer and closer as the light grew brighter and brighter till finally the door flung open enveloping him in an incredibly bright light he felt this undying warmth from the light as he closed his eyes he felt himself slowly slipping away but it felt so good he didn't mind as he slowly closed his eyes for the last time he heard a loud voice crying out to him he recognized the voice it was Lexa's when he realized this he started to fight the feeling as her voice got louder.
Out of nowhere he released a burst of energy as his Keyblades appeared the light faded till finally he released an explosion dispersing the light and the darkness as he screamed out "I WILL NOT BE CONSUMED." In an instant he opened his eyes to find himself in Hollow Bastion back to where he was his head in Lexa's lap as he got up he saw the man standing up across from him slowly fading into nothing and with his last breath he said one thing "Your mind is free now you shall know the truth" as he faded away disappearing. Xies seeing the man was dead opened one last portal back home as he slowly stepped through it he looked at Lexa speaking one last time "don't speak of this to anyone" she nodded and followed him through the portal back to the base.
Special moves:
Name: Chaos Cannon
Element: Dark
Description: Xies raises his hand a ring of black energy forms around it and then a blast of energy is relesesed.
Cool down: 2 posts
Damage: 10
Name: Shadow Hold
Element: Dark
Description: Xies uses his own shadow as well as the shadow of the victim to bind the person temporarily the drawback is he loses most of his abilities to move all he can really do is walk. Once the person is caught he binds his fate to them for the time being. (Since I bind with them meaning I die if they die while the attack is around them could it be an auto hit the tech is more for interrogation than anything)[the binding of fate only lasts as long as the attack is active the second it stops the link is broken]
Cool down: 3 Post